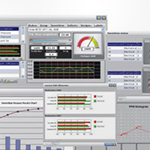 MANUFACTURING EXECUTION SYSTEMS
Manufacturing Execution Systems Solutions provide users with an "end to end" operations platform for excellence. Using Wonderware MES Solutions, manufacturers can increase operational efficiencies, quality, compliance and performance.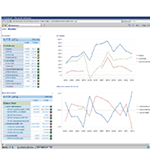 MANUFACTURING INTELLIGENCE SYSTEMS
Manufacturing Intelligence (MI) solutions empower companies to visualize and analyze their overall operational performance using a variety of simple yet powerful data analysis, reporting and monitoring tools. Products supporting simple queries through more expansive analytics bring you production counts, costs, process capability overviews.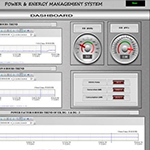 POWER ENERGY MANAGEMENT SYSTEMS
he Energy Management Application helps corporations meet financial energy efficiency goals and can be applied in any business or agency that uses energy to produce their goods & services. The application is designed to address all energy types including power, water, gas, chill, air, and steam at both main and sub-meters. This configurable application monitors energy usage and detects inefficiencies in your operation -- notifying you and your systems when demand and usage limits have been exceeded. It also provides a rich set of standard reports to allocate energy usage to operational activities and events.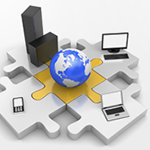 ENTERPRISE INTEGRATION SYSTEMS
Wonderware offers powerful capabilities to complete the manufacturing supply chain by linking Wonderware Software and other plant floor and manufacturing systems information to business applications like Enterprise Resource Planning (ERP), Supply Chain Management, Enterprise Quality management (EQMS) or LIMS systems.