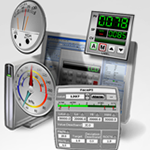 Intouch
Award winning InTouch HMI software is an open and extensible supervisory HMI and SCADA solution that enables you to quickly create standardized, reusable visualization applications and then deploy them across your entire enterprise. Drive for maximum performance, increase your agility, lower your costs and reduce risk and stay secure.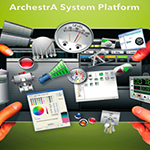 ARCHESTRA SYSTEM PLATFORM
Archestra System Platform acts as your "Industrial Operating System" by providing common services such as; visualization, configuration, deployment, communication, security, data connectivity, data storage and management, people collaboration, and many others. These services allow you to build a single, unified "Plant Model" that logically represents your processes, physical equipment and industrial systems, even legacy systems, making the design and maintenance of these systems more efficient, more flexible and with less risk.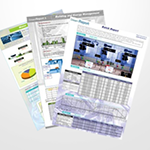 DREAM REPORT
Dream Report is the most intuitive and easy-to-use reporting solution available in the market today. It gives you the power to quickly and easily create reports from Wonderware InTouch HMI, Historian and many other data sources. Wonderware Dream Report requires no IT or programming skills to design, schedule and produce appealing and informative dynamic reports. You can easily configure Dream Report through simple drag-and-drop operations within the Report Studio.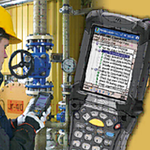 MOBILE SOLUTIONS
Mobile Solutions enable manufacturers and producers to manage the processes and procedures used to ensure consistent execution of all field tasks required to achieve reliable operations. Software running on rugged handheld computers enables field operators to collect data on non-instrumented machinery and to receive contextual information and guidance based on conditions encountered in the field. This helps ensure the consistent execution of best operating practices.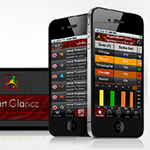 MOBILE Reporting
Mobile Reporting is comprised of a smart phone reporting service and the wonderware mobile reporting connector, which provides data connectivity to the wonderware historian and other data sources.
Smart Glance supports state-of-the-art mobile devices as the Apple iPhone, iPad, iPod Touch, Blackberry, Android and Microsoft Phone 7.